4LM project – London Underground
With London's population expected to hit 10 million by 2023, there is a growing population demand for a faster and more effective railway system. The 4LM Project is an upgrade project on four of the main lines in the London Underground to help alleviate the pressure on the current system.
The Hammersmith, District, Circle and Metropolitan Lines make up approx. 40% of the tube network in London. Currently they carrying around 1,3 million people a day while covering some of the oldest parts of the underground. In these parts the signalling systems were still from 1926 and was not updated until recently.
The system used is called 'fixed block signalling'. Fixed block signalling divides the track into smaller blocks that determine how far apart the trains will be, which provide enough safe distance between the trains in case of failure through the tunnels and railway.
With this outdated system, the trains ran further apart than they needed to. Data also was not sent automatically to the control rooms which is causing delay in information flow.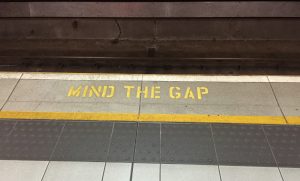 What will change?
In 2016 TfL (Transport for London) set to optimise these four lines with a newer and more effective system. Their aim was to increase the passenger count by 33% on peak times. This will boost the number of trains per hour to 32, and they will add aircon on 192 walkthroughs carriages. The new air-conditioned units are already on the tracks. On top of this the trains are also bigger and more spacious and have wider doors than the previous ones.
When the work started in 2016 the plan was to also implement Wi-Fi to the carriages. This let train controllers know where the trains are at all time. It will also measure how quick the trains go and cut the distance between the stops so that more trains can run per hour. The trains pace is then set by computers to meet the goal for the carriages – to run every two minutes by 2022.
4LM is the world's biggest project of its kind and is planned to finish in 2023.
What was our involvement?
For this project Mainframe Communications supplied Thales' installers and engineers with first-class equipment, racks and fibre enclosures for the control and signalling systems.
Activities Undertaken:
55 Communications Racks.
8 Integrated Control Systems racks for Hammersmith and Baker Street Control Centres and the LUL Training Facility.
FODFs (Stainless Steel Harsh Environment Fibre Optic Distribution cabinets for in-tunnel use).
FOSE (Stainless Steel Harsh Environment Fibre Optic Splice Enclosure for in-tunnel use).
If you want more information, or want to know how we can help you with your project, please give us a call on 01702 443800. You can also read more about our previous projects here.